LinGin
LinGin is a craft distillate project born in Linlithgow, Scotland.
What inspirations guided the creativity of your bottle?
We have always tried to incorporate the rich history of our town and its iconic buildings into the narrative of our product. When we launched gin three years ago, we were very lucky to find a bottle with a shape that reflected Linlithgow Palace and the spire of St Michael's Church, both symbols of Linlithgow. But our goals were ambitious: we wanted to create a new bottle that was ours alone. I had a few ideas and from these we discussed them with the Vetroelite team.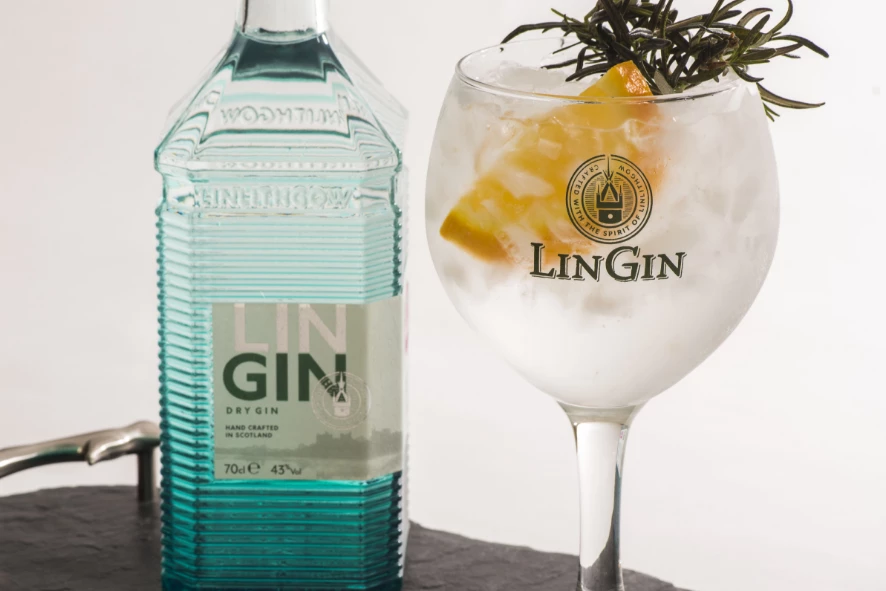 What makes your distillate profoundly unique?
We were one of the first gin companies in Scotland to use meadowsweet flowers as the main botanical ingredient after juniper, which gives the gin an earthy vanilla flavour. LinGin is a London dry gin made with a juniper with a balsamic flavour profile, fresh citrus and green faceted herbs, which give way to a warm black pepper finish.
How has packaging supported the product narrative and its identity?
LinGin's new packaging makes a profound contribution to telling the story of the product and its uniqueness. Its shape recalls elements of Linlithgow's five most famous monuments. Added to these is the name of our distillery embossed on the shoulder of the bottle and our logo on the base. It is a bottle that truly belongs to Linlithgow, especially as the skyline image is inspired by a photograph taken by Martin Brown who lives here and knows this place.